Why he (Richard) is called Mr. Feathers:
The beginning of a new piece with a collar of feathers plus Navajo Symbols in the feature ring.
Crown of Feathers Bowl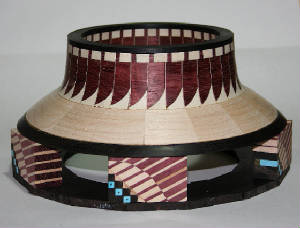 The start of a new piece
Broken Promises/ Navajo Genocide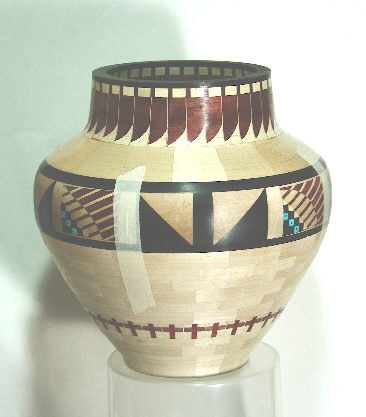 Creation of this piece continues
Segmented Compound Miter Southwestern Pueblo Indian Jar
A very brief example of the feather ring construction. This exotic wood turning is six inches tall and seven inches wide. The woods used are Ebony, Bloodwood, Holly and Maple.