Things that go BUMP in the night or Why I have trouble sleeping:
These are Photos taken by me of packages as they were left at my door step. The package modifications are by the Shipping Companys, not me.
Nothing has changed. June 16th, 2011, they are still crushing our merchandise and asking for more money.
Fedex joins the Package Destroyers
Fedex Joins the group of Busters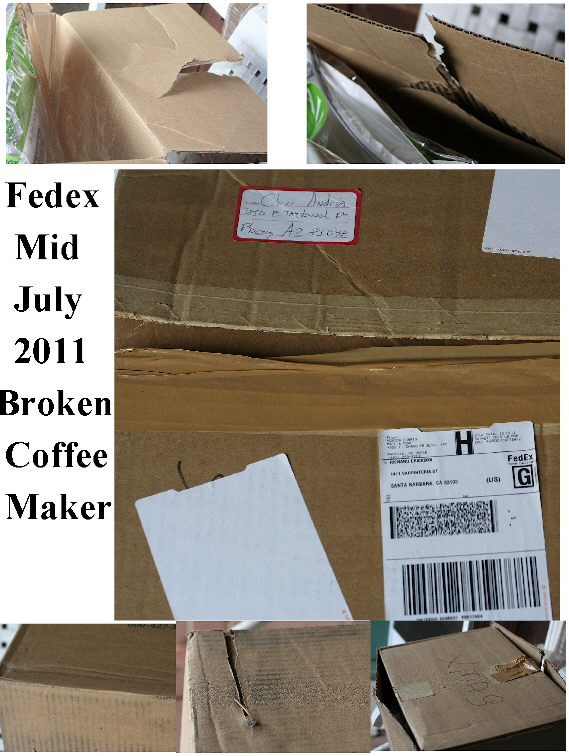 Coffee Machine inside broken.
USPS kills another BANDSAW!!!!!!!06/16/2011
Privatize USPS - The Great Destroyer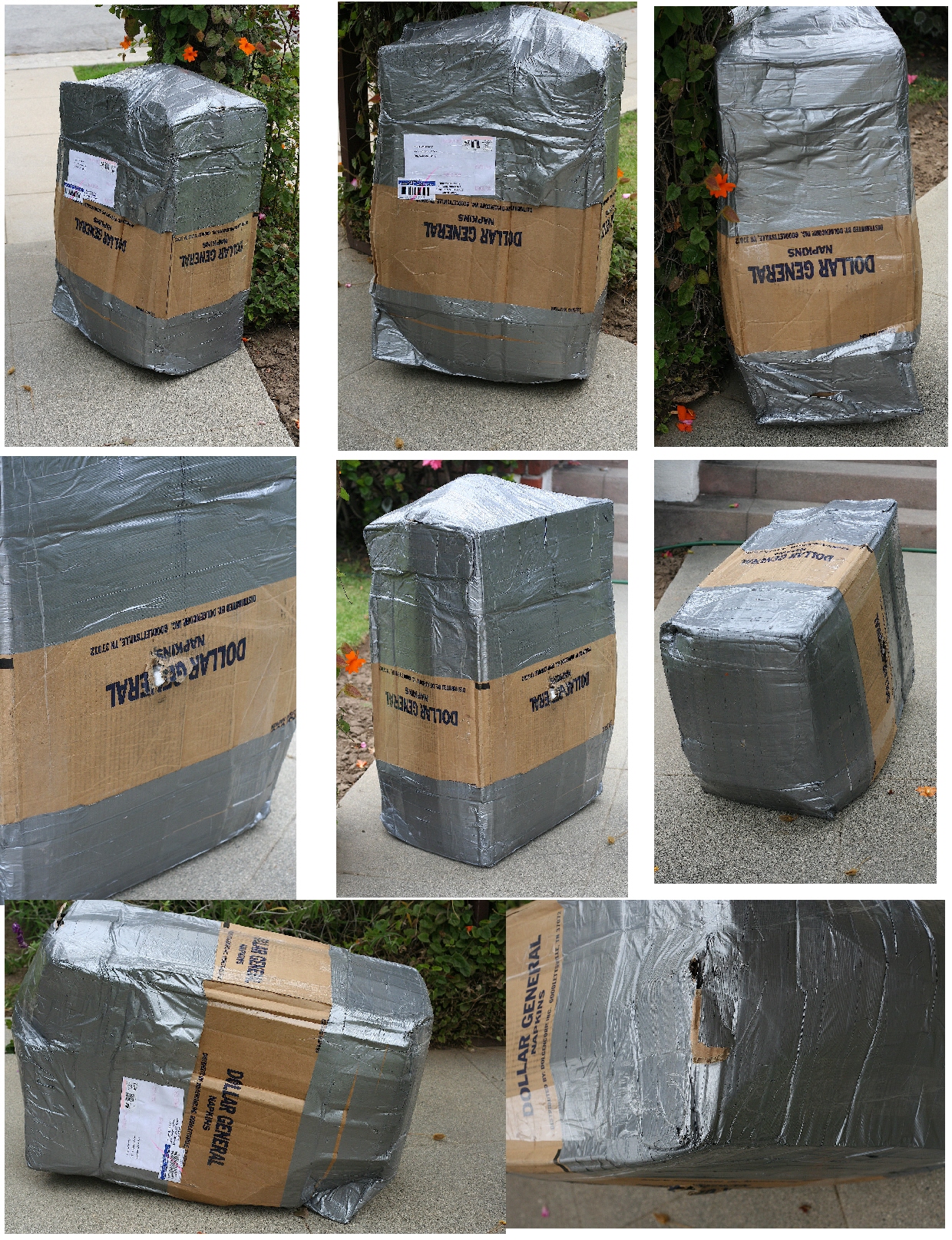 Close USPS DOWN and PRIVATIZE IT
Why????????????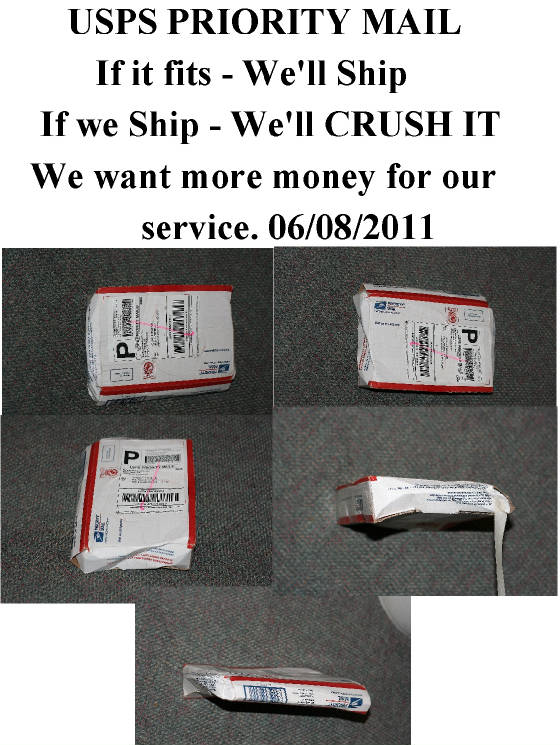 USPS- If it fits - we will ship it - and crush it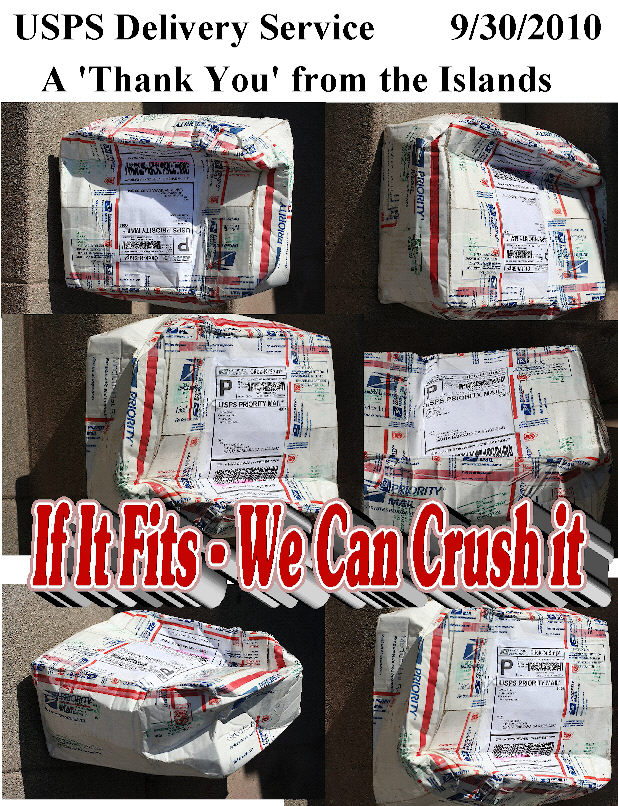 USPS - They try harder
The USPS way - It WAS a Band Saw, now scrap metal
USPS Response - A case number with the promise of an 'On Site' inspection. Four days and no contact. Inspectors must be VERY busy. Called - was told "It's (claim) in the system"
Mailing Label from Shipper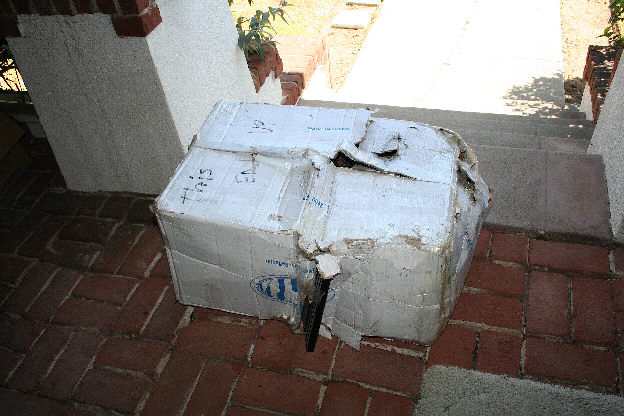 USPS Delivered this box to my front porch.
Total neglect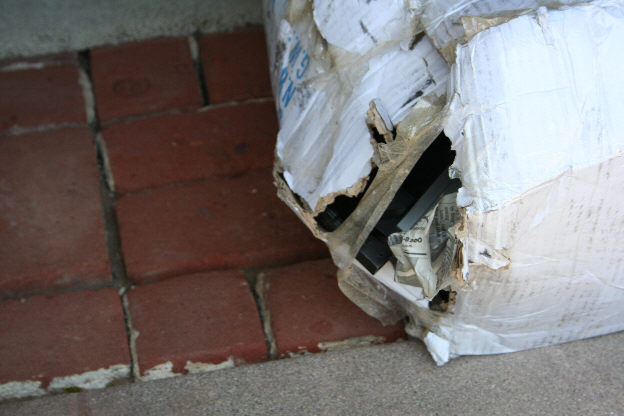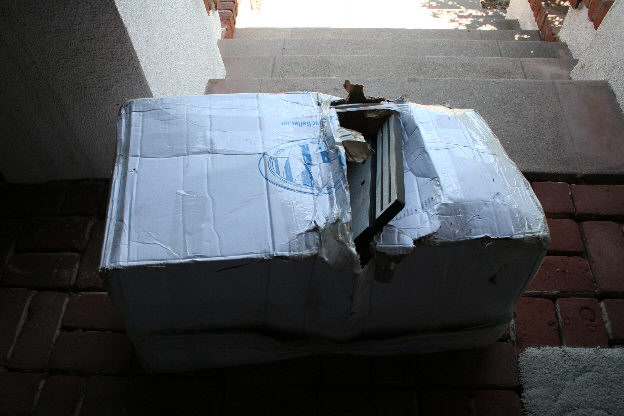 USPS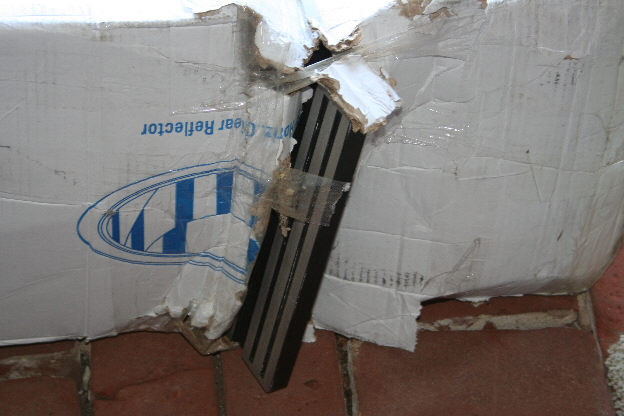 USPS Total destruction
The 'UPS' way - After dropping box, punch a 2" hole in it. That should do it.
UPS Response - a car load of Management and a promise to never let this happen again. Promise is good - so far.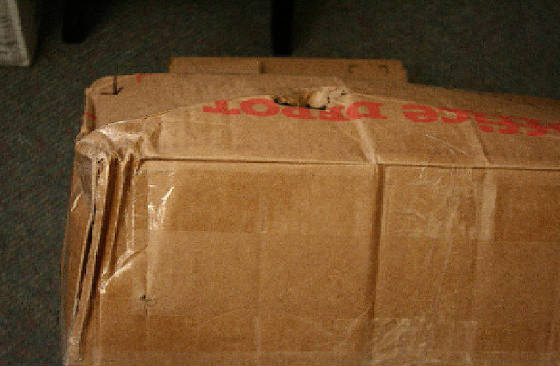 UPS